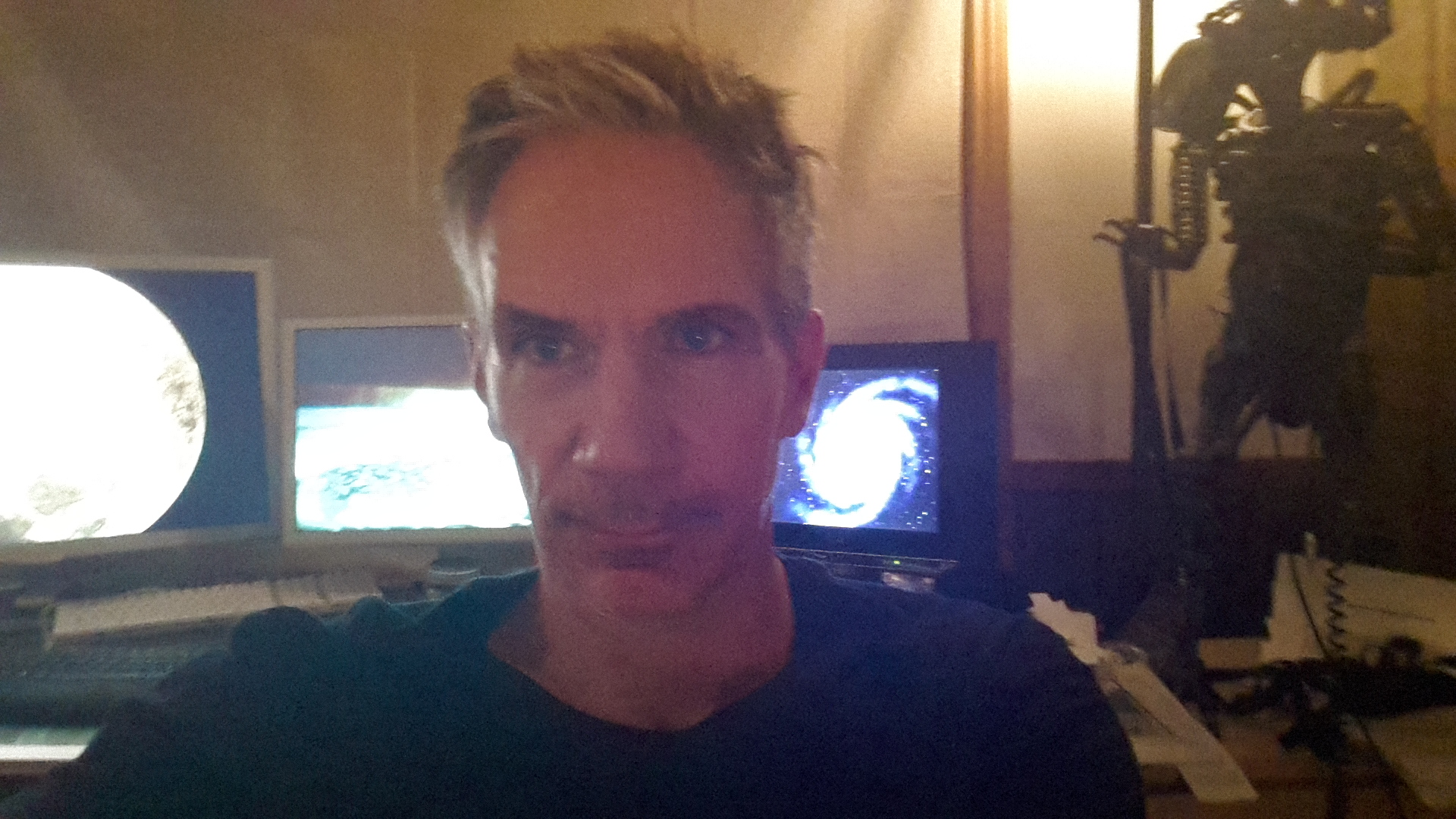 In 1987, after a degree in Urban Planning followed by a quick disillusion of the nature of city planning, Gilles Tassé Lafontaine, still idealist, enrolls in a Master Degree in Film Studies at University of Montreal. Few months later, he begins working as a first AD on 16 mm independent films supported by the NFB  and SOGIC. In 1990, in search of projects and support, he goes west where he is invited for a three-month residency at the Electronic and Film Media department of the Banff Centre for the Arts in Alberta. There, he produces and directs Yonnondio, a book about the past... a documentary on American feminist writer Tillie Olsen. The film is nominated for a Golden Sheaf award and screened at the Yorktown Film Festival.
Gilles ends up staying three years at the Banff Centre, mainly working as a cameraman, director of photography, first AD and an editor on more than fifty productions, documentaries and fiction, with directors from all over the world. In addition, he also works as technical instructor and mentor to inexperienced directors. In the fall 1992, Gilles is awarded a three-month Leighton Studios Independent Residency where he is able to research his second feature script.
At the beginning of 1993, Gilles receives an invitation from Ross Burnett, a producer in the North-West Territories. He accepts the contract and finally leaves Banff and moves to Yellowknife where he starts the company Treeline Productions. In collaboration with the Native Communications Society and different Band Councils and government agencies, he directs and produces socio-cultural and environmental documentaries and live television programs for the Dene First Nations and the Inuit People. Among these productions, Heads Up is awarded a Certificate for Creativity Excellence at the International Film and Video Festival, and Drum Making is screened at The North American Indian Film Festival in San Francisco.
In 1996, after three cold winters, in search of warmth and urban culture, Gilles moves to San Francisco. There, he completes in record time a Certificate in Multimedia, digital video specialization, at San Francisco State University. Right away, he is hired by Interval Research Corporation, a Silicon Valley think tank founded by Microsoft's co-founder Paul Allen. Working as a cameraman and an editor on documentaries for non-linear and interactive viewing, Gilles also collaborates with scientists and artists, producing and directing documentaries dealing with ethnographic, social and media research. His most rewarding collaborations are with Rachel Strickland and her Portable Portraits and with Michael Naimark, going with him to Timbuktu to shoot stereoscopic film for his installation Being Here Now and to New York for the documentary Global Jukebox on visionary Alan Lomax and his project.
In 1999, Gilles is hired by Michele Turnure, a producer from the Banff Centre, to shoot a documentary in Paris, Saint-Nazaire and Marseilles. Right from the beginning, Gilles falls in love with the South of France and at the end of the production decides to move to Marseilles. There, in partnership with La Friche La Belle De Mai, an art and cultural nonprofit superstructure, he directs and produces Une Derniere Olive, a short narrative 16 mm B&W film part of the collective feature La Merco de l'an 2000. He's also instructor of a multiethnic documentary workshop at Cinema Jean Renoir in Martigues. In addition, he produces cultural documentaries on Marseilles and writes two feature scripts.
In 2003 Gilles comes back to Montreal and works for a year at the School of Show Business teaching management, pre-production and film production and shoots two feature films with his students. 

A year later he is hired by the Inuit Broadcasting Corporation as an instructor and mentor to a newly appointed Inuit television producer in Iqaluit. Six months later, back from the North, Gilles takes a break from the hectic schedules of a freelance filmmaker and goes to work at McGill University for their Student Accounts division.
Less then a year later, with his filmmaker's batteries all charged up again, Gilles starts working in parallel as a freelance videographer and produces cultural documentaries in Montreal. Then, in 2008, he starts the production company Positive Interference and begins sharing his time between Los Angeles, Vancouver and Montreal working as a cameraman, an editor and producer on health and social documentaries with faithful collaborators.
In 2009, John, his old friend and collaborator in Los Angeles, tells Gilles that he has cancer. Inspired and moved by his friend dealing with the lost of some of his capacities and his desire to keep doing his favorite sport, Gilles begins the preproduction for Texan Eels On Wheels; a portrait of members of Eels on Wheels, an organization supporting people with disabilities wanting to practice scuba diving. He quickly gets a PADI scuba certification in preparation for trips to Belize and Bonaire and starts getting the proper gear for underwater shooting.
In 2010, after two diving trips and one crazy road trip trough the American southwest, going to Los Angeles, Austin, Dallas and Houston for additional interviews, Gilles returns to Montreal. On his arrival, he co-produces with the AMDI, Montreal Association for the Mentally Handicapped, a film celebrating their 75 years of existence. In the fall 2013, Gilles finally finishes post-production of the feature length documentary Texan Eels on Wheels. In 2014, the film is screened at the "We Speak, Here" festival and Gilles produces a 20 min. version of the film.
In 2015, Gilles completes a master in Film Studies started twenty years ago! Studying web documentaries and their capacity of reflection on reality, he creates an interactive documentary about Eels on Wheels. In the fall 2015, Gilles presents part of his research at conferences at UC Berkeley and UC Santa Cruz. He is currently enrolled in the PhD communication program at UQAM and is analyzing immersive documentaries, an environment with variable and multiple experimentation possibilities.